Features and applications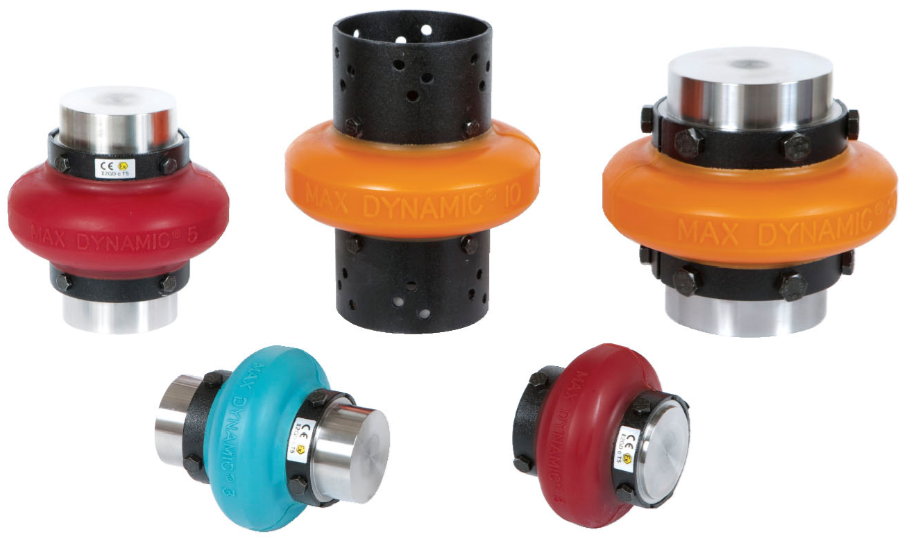 Characteristics of the MAX DYNAMIC® Coupling
Facility protection for twirl, twist, impact, and abrasion.
Very simple replacement and maintenance without any oil or grease.
Very simple replacement without the separation of motor or connector on the related line due to its simple structure.
Possible for the dissimilar connection and assembly with the same hub.
Polyurethane based for good water and chemical resistance.
Highest flexible elasticity on run.
Less noise.
AGITATOR
BLOWER
COMPRESSOR
CONVEYORS
CRANES & HOISTS
ELEVATORS
FANS
GENERATORS
PUMPS
BREWERY & DISTILLING
FOOD INDUSTRY
LUMBER INDUSTRY
PULP & PAPER MILL
RUBBER INDUSTRY
STEEL INDUSTRY
TEXTILE MILLS
AGGREGATE PROCESSING CEMENT